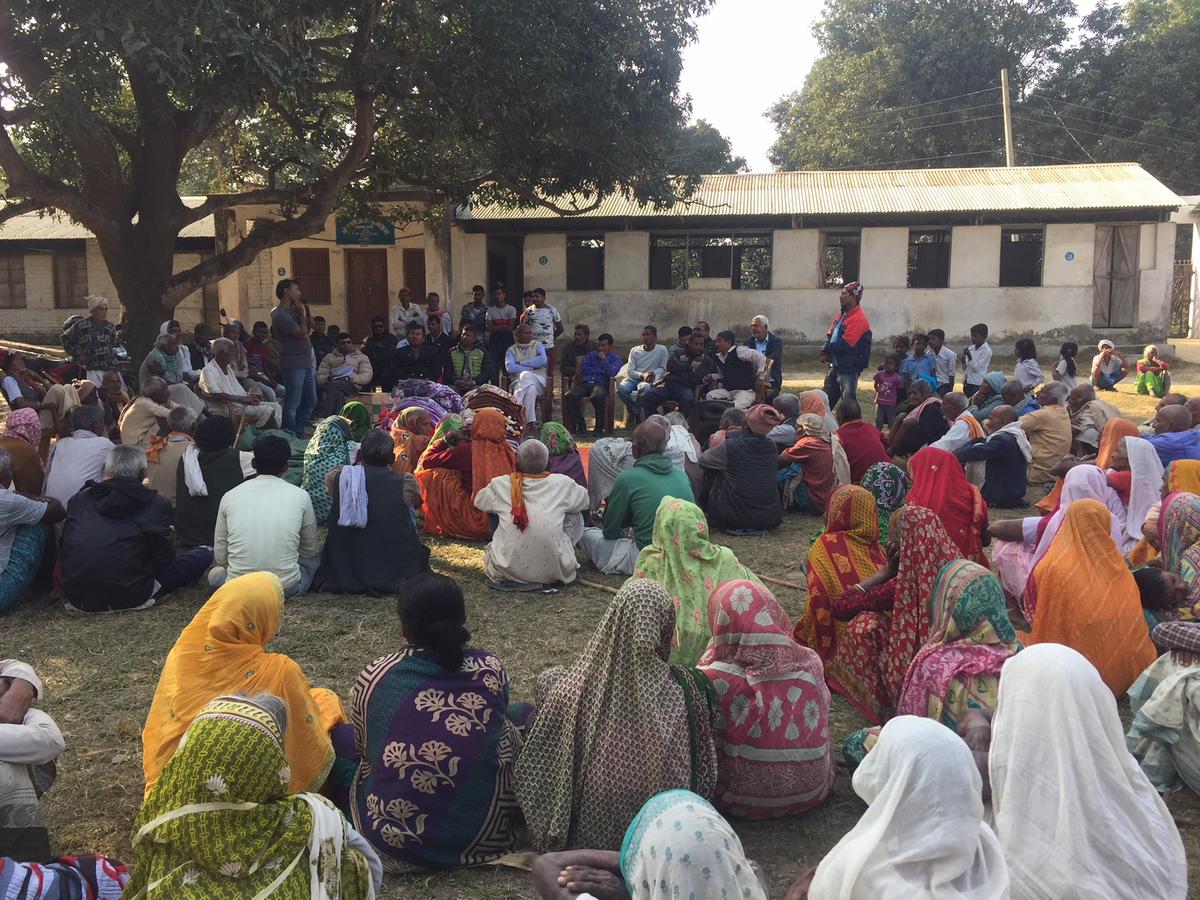 Thank you very much for your prayers. The Lord gave us great victory in the blanket ministry. Preached and gave out hundreds of John with the blankets. That also opened a door to a Muslim village where we went afterward to give out hundreds of Injils and Other literature! Praise the Lord! Will update on this soon!

Also please pray for tomorrow's similar outreach in another Village in Siraha district! We have one hundred blankets left and hundreds of Gospel literature! Please keep praying for us and for the Lord's glory. Then we will head back home tomorrow afternoon!
The Lord gave us another fruitful day! We preached in a Village open air and gave out every house a warm blankets and the written Word! More than 100 houses were reached with the Gospel along with the local government people! We invited them and they appreciated our help! They also requested for the written Word! We step out in faith and the Lord did His work! Also five nomad families were also given blankets and the written Word after preaching openly! It was sad to see their children sleeping on the hay in open tents!

The Lord gave us open doors beyond our plans! Yesterday in a Muslim Village and today with the nomads! Bimu also could gave out 15 blankets to the new mothers and very poor women!

We praise God for open doors even when the government is trying to stop us with strict laws against evangelism!

We just arrived home safely last night after a long drive! Thank you God for keeping us in the mountainous road!

Please pray that the Lord would grow the seeds for His glory!
God bless you!
Mothers UpliftingMothers
7pm