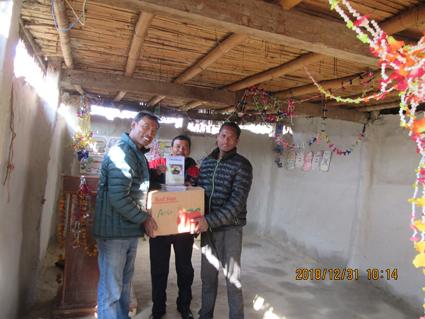 Dear Praying friends and families
"For as the rain cometh down, and the snow from heaven, and returneth not thither, but watereth the earth, and maketh it bring forth and bud, that it may give seed to the sower, and bread to the eater: So shall my word be that goeth forth out of my mouth: it shall not return unto me void, but it shall accomplish that which I please, and it shall prosper in the thing whereto I sent it." (Isaiah 55:10-11)
God is alwasys faithful and provides for His glory. Thank you very much for your prayres. We just would like to request you to pray for our upcoming trip to the East. After a long time of prayers, finally the Lord has given us His time to hold evangelism seminars in three places in the eastern part of the country. We are sending the literature toaday by transport. The Gospel of John and The Ancient Path in Southeastern language will be sent 10,000 copies each to three places. Then we will supply to the local churches in the seminars. These free literature will be a real blessings to those small village churches that can not affort to buy them, and it will help them greatly to reach their own people. We hope to train many pastors and leaders from many districts.
We have supplied to some pastors and leaders before. But this time it will be with one day of training and encouragement and among many more pastors, leaders and believers as well. Please check out the attached pictures.
Please pray for our safe trip tomorrow. We are leaving right after the Church fellowship and will have to drive at night through the windy mountain road. Please pray for the fruitful ministry and the Lord would encourage His churches to GO and Preach the Gospel, for His Word does not return void!
Thank you very much for your prayers and support! We had a great training in Saptari today and supplied literature to many pastors! Tomorrow we are heading even east to Duhabi for another training! Please keep praying for us!
Glory to Him alone.
Going for the Lord
Bishnu and Bimu
DSMA
Thursday, January 24 2019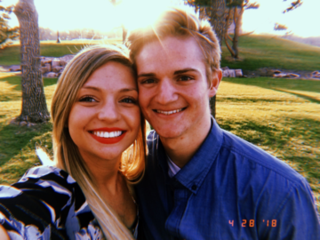 Greetings,
The month of December was different than our regular routine of traveling. The first week of December we did our annual "year-end giving" letter stuffing. It also announced the speaker of our annual fundraising event. MARK YOUR CALENDARS FOR MARCH 15! We will be having Pastor Chip Ingram speak at this year's annual fundraising event here in Kearney. It is going to be an amazing night of worship and testimonies! Tickets are available online at www.toddbecker.org. We would love to see many of you there!
The second week of December was Alex and I's one-year engagement anniversary. On the day before our one-year engagement anniversary, we found out the most exciting news that we want to share with you and that is… We are going to have a BABY! We know without a doubt that this is God's divine plan because it wasn't ours. J We are looking forward to what God has for us in 2019!
The third week of December we traveled to a nearby school here in Nebraska and had a great event with the bleachers packed both in the afternoon and the night. I, Alex, had a great conversation with a young man named Wyatt. He was very similar to how I used to be, a hypocrite. But by the grace and mercy of God, as we looked at what Jesus says throughout scripture, he told me at the end of our conversation that he was done "playing games" with God and was ready to repent and surrender his whole life to Jesus!
I, Ahna, talked with Cassie after the afternoon assembly. As I learned more about her, she told me that her dad had committed suicide a few years prior. She was emotional over the passing of her dad. I sympathized with her and then directed the conversation back to focus on her. I asked if she knew where she would go if she died at this moment? In a serious tone Cassie said that she didn't know where she would go when she died. Before we opened the Bible, I addressed the reliability of scripture. Then we looked at Romans 6:23 and Galatians 5:19-21. She identified that her sin of drinking would lead her to death, which is Hell. Right after that, since she grew up going to church, she started to spout off all the things that she had heard like: "everyone sins" and "God will decides where we go." Cassie was making excuses and not taking ownership of her sin nor had she repented of them. The Spirit was leading me to show her John 3. Jesus says that you must be BORN AGAIN by the Holy Spirit. I left the conversation by challenging her to read the Bible for herself because there she will find healing and life.
The fourth week of December we had our STINT intern and staff Christmas party. Then we packed up for home. We all went to New Hope Christian Camp & Retreat Center in Platte where we had two whole days to setup our new stage. We added two more screens along with a drum riser and more lights. The band is also coming out with a new song for the New Year. While we were there on Wednesday, we were able to put on a community/youth group night of worship. There were a few students from Platte who came out for their first time to New Hope since the Westerhuis' tragedy. The message that was repeated that night was how God redeems, restores, and renews. Thursday everyone went back to Kearney and Alex and I were able to stay in SD for Christmas. It was such a blessing being able to see almost all of our families and tell them the exciting news of baby Daum!
We are beyond blessed by your support, and we continue to keep the ministry you have in Corsica and the surrounding areas in our prayers! We love you and are looking forward to meeting with you again in person soon!
May God bless you all,
Alex & Ahna Daum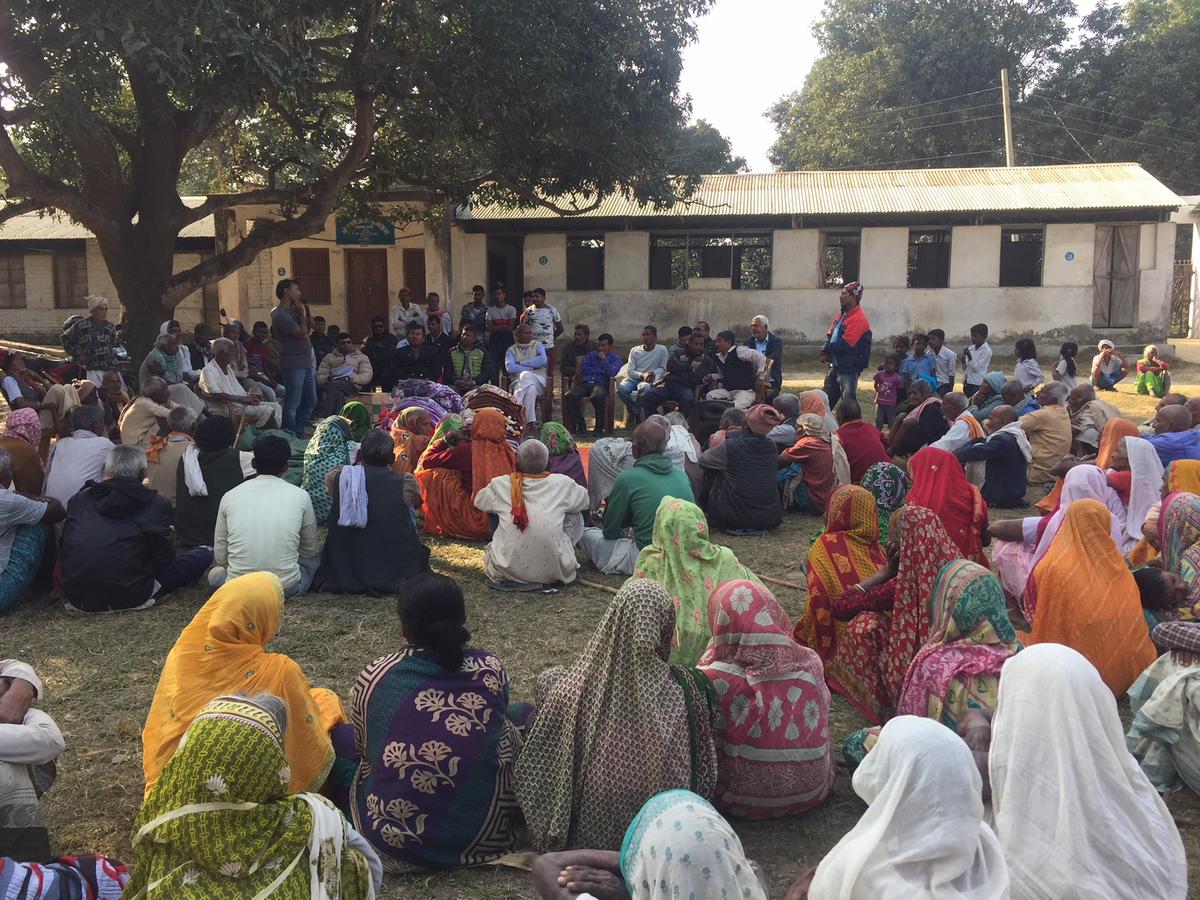 Thank you very much for your prayers. The Lord gave us great victory in the blanket ministry. Preached and gave out hundreds of John with the blankets. That also opened a door to a Muslim village where we went afterward to give out hundreds of Injils and Other literature! Praise the Lord! Will update on this soon!

Also please pray for tomorrow's similar outreach in another Village in Siraha district! We have one hundred blankets left and hundreds of Gospel literature! Please keep praying for us and for the Lord's glory. Then we will head back home tomorrow afternoon!
The Lord gave us another fruitful day! We preached in a Village open air and gave out every house a warm blankets and the written Word! More than 100 houses were reached with the Gospel along with the local government people! We invited them and they appreciated our help! They also requested for the written Word! We step out in faith and the Lord did His work! Also five nomad families were also given blankets and the written Word after preaching openly! It was sad to see their children sleeping on the hay in open tents!

The Lord gave us open doors beyond our plans! Yesterday in a Muslim Village and today with the nomads! Bimu also could gave out 15 blankets to the new mothers and very poor women!

We praise God for open doors even when the government is trying to stop us with strict laws against evangelism!

We just arrived home safely last night after a long drive! Thank you God for keeping us in the mountainous road!

Please pray that the Lord would grow the seeds for His glory!
God bless you!
Mothers UpliftingMothers
7pm