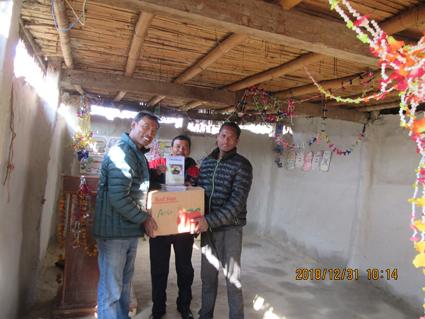 Dear Praying friends and families
"For as the rain cometh down, and the snow from heaven, and returneth not thither, but watereth the earth, and maketh it bring forth and bud, that it may give seed to the sower, and bread to the eater: So shall my word be that goeth forth out of my mouth: it shall not return unto me void, but it shall accomplish that which I please, and it shall prosper in the thing whereto I sent it." (Isaiah 55:10-11)
God is alwasys faithful and provides for His glory. Thank you very much for your prayres. We just would like to request you to pray for our upcoming trip to the East. After a long time of prayers, finally the Lord has given us His time to hold evangelism seminars in three places in the eastern part of the country. We are sending the literature toaday by transport. The Gospel of John and The Ancient Path in Southeastern language will be sent 10,000 copies each to three places. Then we will supply to the local churches in the seminars. These free literature will be a real blessings to those small village churches that can not affort to buy them, and it will help them greatly to reach their own people. We hope to train many pastors and leaders from many districts.
We have supplied to some pastors and leaders before. But this time it will be with one day of training and encouragement and among many more pastors, leaders and believers as well. Please check out the attached pictures.
Please pray for our safe trip tomorrow. We are leaving right after the Church fellowship and will have to drive at night through the windy mountain road. Please pray for the fruitful ministry and the Lord would encourage His churches to GO and Preach the Gospel, for His Word does not return void!
Thank you very much for your prayers and support! We had a great training in Saptari today and supplied literature to many pastors! Tomorrow we are heading even east to Duhabi for another training! Please keep praying for us!
Glory to Him alone.
Going for the Lord
Bishnu and Bimu
DSMA
Mothers UpliftingMothers
7pm