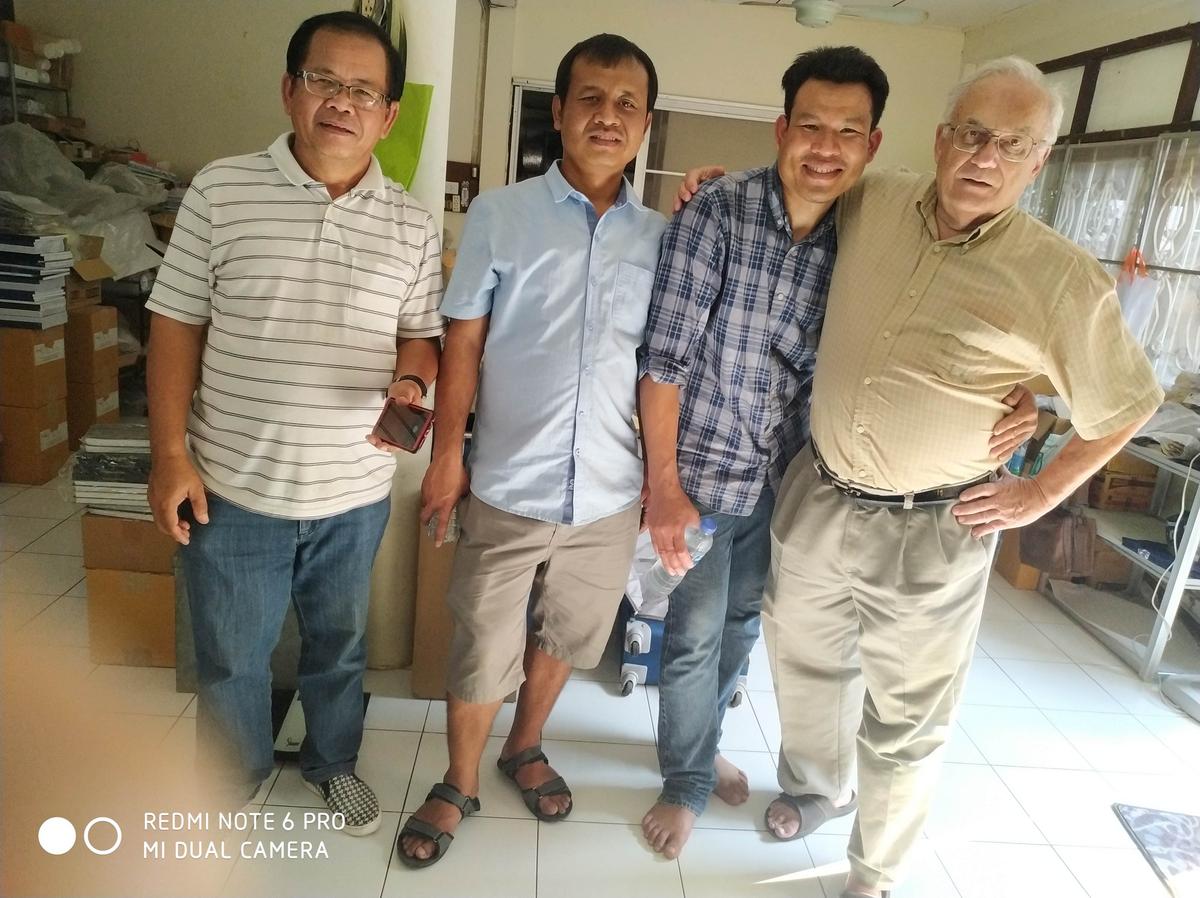 By the Grace of God, went out for ministry to nongkhai town border of Lao. I am so glad to meet an American missionary couple who have been here for the last 31 years, mainly focusing on tribes of Lao PDR. They supply us a truck full Bibles in Lao and Thai. Praise the Lord. Both of them can speak the local language now. A big inspiration for me. We can visit them when you come. Thailand is a land of freedom we can preach the gospel openly anywhere. Praise God.
I have found a house for renting, a Christian house. Praise God. Now looking for a suitable school, have seen so far two English home schools but the feed are a bit high.. Lordwilling prayerfully planning to negotiate with a school.
I have an opportunity to meet one of our students' teachers American living here since 25 years, he teaches in Thai local language. On the query why still only 1% Christianity in Thailand and He said that for the last 175 years, the missionaries made a huge mistake. They built more hospitals and schools to make them healthier and more educated but they didn't really preach the gospel, they didn't make disciples. He lives in Chiangmai city, 11 hours by bus.
By the grace of God,. Keep me in your prayers. Thanks for your valuable prayers and support.
Mothers UpliftingMothers
7pm